NORTHERN PREMIER LEAGUE – MIDLAND DIVISION
St Neots

Town         1

        Halesowen Town        

3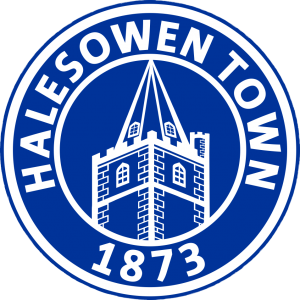 Losses in successive matches to the top two sides in the table have left St Neots firmly in the re-election zone of the league table. With just three matches remaining (away at Cambridge City and Corby Town and home to Loughborough) it now seems inevitable that an end-of-season play-off victory over a Step Five club will be St Neots' only hope of retaining football at Step Four next season.   Dereham Town, the side just ahead of them in the table, gave their fading hopes of avoiding the play offs a boost with a convincing 6-0 victory at home to Daventry Town, meaning that St Neots need only a single point from their three remaining matches to avoid automatic relegation. Halesowen meantime are still waiting for Stamford to slip up if they are to achieve automatic promotion. There was never really any doubt about the outcome of this match once the visitors had scored early in the first half, but St Neots never gave up trying and were rewarded with a late consolation goal. With Aaron Smith unavailable and Tommy Boxer injured St Neots left Manny Osei on the bench bringing in Joe Tarpey, Charlie Lewis and Panny Boxer.
It was a tightly fought opening spell broken when the visitors scored with their first serious attack after 11 minutes. A quick counterattack down the left saw Jak Hickman round his marker and cross to the far post for Nathan Hayward to beat the diving home keeper to open the scoring. Two minutes later only a brave save by Jonah Gill at the feet of Jamie Insall prevented a further goal, and then Charlie Lewis had to intercept in front of goal after another attack by the visitors. St Neots were riding their luck as a chip over their stranded goalkeeper rebounded from a post but in the last twenty minutes before half time St Neots began to hit back. Trey Charles scythed his way through the visiting defence but sent his effort wide, and the same player then picked up a through ball from JP Duncliffe but again his finish was wayward. Then after 32 minutes and against the run of play a shot from McKauley Manning was pushed up in the air by the St Neots keeper only for the ball to rebound off the bar and into the net off the back of the unfortunate Gill to double the visitors' lead. Just before the break Dan Barton tried to weave his way through the visiting defence and was pulled down but no free kick awarded.
St Neots frailty upon the restart was again displayed less than three minutes into the second half. The visitors attacked down the left and Simeon Cobourne won his way past two tackles on the bye line before his cross from a narrow angle was deflected into his own net by the unfortunate Charlie Lewis. That setback seemed to boost St Neots determination to compete, and Robbie Mason fired into the side netting from a Liam Hook corner. They then made changes to vary their approach with Joe Rider and Manny Osei replacing Trey Charles and Liam Hook.
Visiting keeper Daniel Platt was forced into a full length save to deny the lively Dan Barton but the more positive approach almost cost St Neots dear when they were caught short in defence and Hickman should have extended the visitors lead but after getting a lucky rebound, he shot wildly over an open goal. Albert Adu introduced as St Neots third substitute then sent Callum Anderson away on the left, but Platt saved well. Finally St Neots was to get some late consolation when Joe Rider scored his sixth goal of the season a minute from time after a first effort had rebounded from the foot of a goalpost.
Today's Saints Supporters' Man of the Match was awarded to JONAH GILL
St Neots Town: Gill, Duncliffe, Tarpey, Hook, Lewis, Dickens, Barton, Boxer (P), Mason, Anderson, Charles
Subs:  Rider (for Charles 58 mins), Osei (for Hook 58 mins), Rider (for Mason 71 mins), Sylvester and Bombelenga.
Card:   Boxer (Y – 41 mins}
Goals:   Rider (89 mins}
Halesowen Town:   Platt, Ezewele, Tonge, Turton, Morris, Kelly, Manning, Hayward, Insall, Cobourne, Hickman
Subs: Donnelly (for Hayward 53 mins), Holmes (for Cobourne 63 mins), Gregory (for Insall 68 mins), Evans and Quaynor.
Cards: Ezewele (Y – 52 mins), Morris (Y – 52 mins)
Goals: Hayward (11 mins), Manning (32 mins), Lewis OG 48 mins)
Attendance: 319
Referee: Dan England (Peterborough)
John Walker