NORTHERN PREMIER LEAGUE – MIDLAND DIVISION
Cambridge City         1           

St Neots

Town        1

    
Trey Charles' 23rd goal of the season a minute from the end of normal time rescued a point for St Neots against neighbours Cambridge City and confirmed their end-of-season play off place in the Midland Division of the NPL. If they are to be playing at Step Four next season, they must now prepare for a sudden death home play-off match on 29th April against a side (to be confirmed) from Step Five of the National League system. Charles' contribution to the side cannot be understated because the rest of the squad collectively have only contributed four League goals more than the striker's personal tally. The Charles goal took him to club fourth equal highest in a season with Ben Mackey, since the club were promoted to Step Four of the National League system. There were just two team changes for this match with Joe Rider and Manny Osei returning to the side in the places of Charles (who started on the bench) and Panny Boxer.
St Neots began well and produced one of their best first half performances of the season. However, the missing factor was their finishing because they should have been at least two or three goals ahead before the home side staged a comeback in the last ten minutes of the half. Restored to the starting line-up, Joe Rider led the way with two chances in the opening four minutes. He first brought a full length save from home keeper Joe Welch with a low shot from fifteen yards, and then, driven wide by a defender he dragged his finish wide of the far post. However, Robbie Mason was the main culprit in squandering the best openings created by the visitors. After 11 minutes he was left unmarked ten yards from goal when Dan Barton left his marker for dead and crossed to find the striker's head but the effort went wide of goal, and ten minutes later from another Barton cross, Mason sent the ball high over the bar. It was 25 minutes before the home side seriously threatened the St Neots goal and then Mikey Davis headed narrowly wide from a free kick and St Neots created another chance when Manny Osei cut in from the left to set up Liam Hook but his effort was comfortably saved. Then ten minutes before the break Cambridge won a corner headed back from the far post and Scott Bridges pounced to force home from close range to give the host side the lead.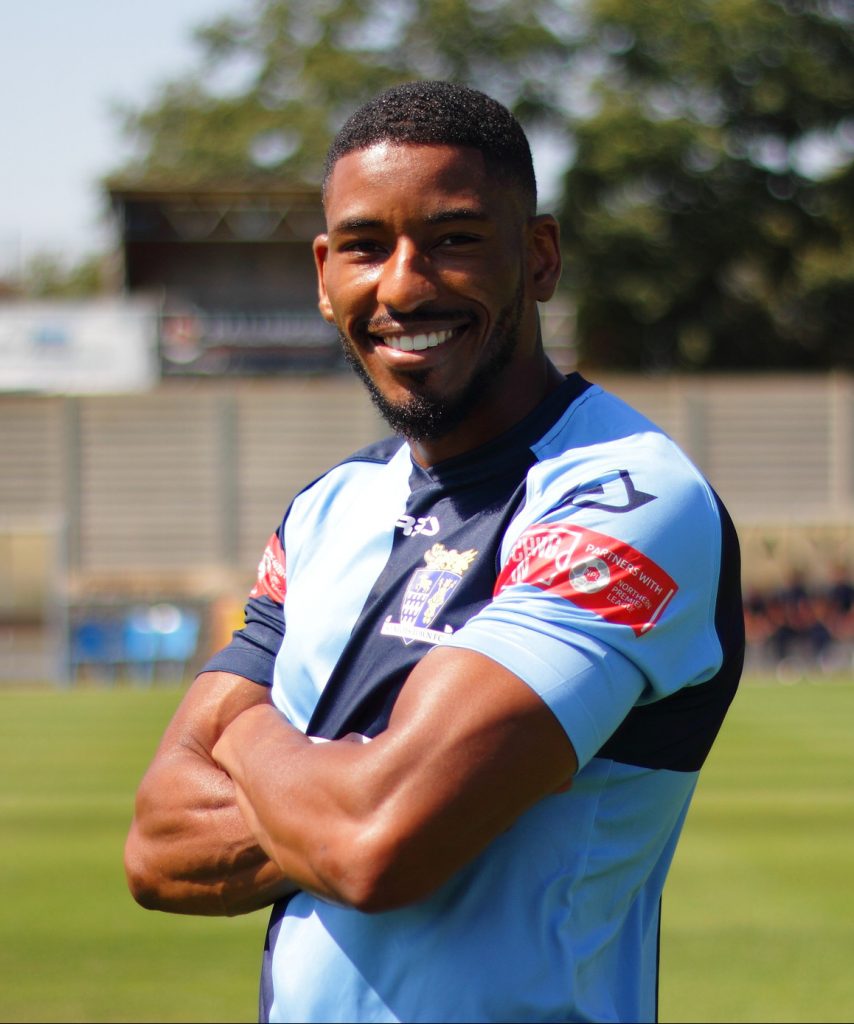 Shortly after the restart Trey Charles replaced Mason and St Neots resumed their offensive.   Charles fired a free kick over the bar but an injured to the lively Dan Barton set them back on their heels.   He was replaced by Albert Adu just past the hour and he saw an early effort from distance sail wide.   With both sides making tactical changes to their approach the match was being played out largely in midfield and further substitutions by both sides seemed to break up the rhythm of the game.   With ten minutes left St Neots seemed to find another gear and Joe Rider had a shot deflected into the side netting before he was set up again by substitute Panny Boxer but home keeper Joe Welch dived bravely at his feet to smother.   Then with just one minute of normal time remaining a long clearance by Jonah Gill found Trey Charles free on the right and his angled shot beat the keeper for the equalising goal.   It was no more than St Neots deserved but their reward would have been greater but for their shoddy finishing.
Tonight's Travelling Saints Supporters' Man of the Match was awarded to JOE TARPEY
St Neots Town: Gill, Duncliffe, Tarpey, Anderson, Lewis, Dickens, Barton, Hook, Mason, Rider, Osei
Subs:  Charles (for Mason 55 mins), Adu (for Barton 64 mins), Boxer (P) (for Osei 79 mins), Boxer (T), and Barnett.
Card:   Dickens (Y – 78 mins), Hook (Y – 90+6 mins)
Goals:   Charles (89 mins}
Cambridge:   Welch, Hart, Davis, Maynard, Ofosu, Parr, Swinton, Bridges, Ingrey, Robson, Cotton
Subs: Waumsley (for Ingrey 71 mins), Bradley (for Maynard 74 mins), Miles (for Bridges 90+2 mins), and Chandler.   
Cards: Parr (Y – 73 mins)
Goals: Bridges (35 mins)
Attendance: 213
Referee: Shaun Barry (Daventry)
John Walker