SOUTHEN LEAGUE DIVISION ONE CENTRAL
Barton Rovers        1

        

St Neots

Town        2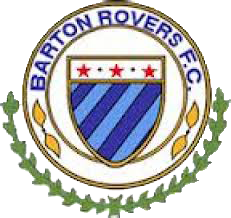 St Neots moved into the COVID-19 month's lockdown with a hard fought but well-deserved victory at Barton Rovers.   It was their first victory over their Bedfordshire hosts since their relegation back to tier four, and their first away league victory this season, and it lifted them to the dizzy heights of third place in the league table as thy leapfrogged their hosts.   Manager Barry Corr was delighted with the performance and result, achieved on the back of a gritty second half performance after they had come back from a goal behind in the first half.   Leading scorer Leon Lobjoit was unwell, so this allowed Ryan Robbins back into the attack and he responded with his sixth goal of the season (from the penalty spot) in only his sixth start for the team.   Also missing from the starting line-up was goalkeeper Louis Chadwick recalled by Parent club Cambridge United and he was replaced by George Whitehall.
The opening phase was very evenly fought with Barton looking perhaps the more threatening in attack, with George Whitehall having to rush from his goal to clear after just four minutes as Nathan Tshikuna broke through the visiting defence.   In St Neots first significant forward sortie, Arel Amu was foiled as home keeper Niall Cooper was also called into action, but Barton continued on the offensive as a lengthy effort from Bradley Bell clipped the outside of a goalpost, and then the busy Whitehall had to leave his line swiftly to collect the ball at the feet of Tony Burnett.   Barton were rewarded for their positive start after 24 minutes when St Neots conceded a free kick 23 yards from goal in midfield and home skipper Charlie Smith skilfully curled a free kick over the defensive wall and into the corner of the net beyond the despairing dive of Whitehall.   That setback seemed to spur the visitors and they responded swiftly with Robbins attempting a spectacular overhead kick that was too wide and the impressive Ben Worman testing the home keeper.   Then after 34minutes Robbins burst into the penalty area to be upended by Lewis Thomas and he picked himself up to level the scores from the penalty spot.   This was no less than St Neots deserved, and four minutes later a pinpoint cross from Jake Battersby picked our Ben Worman who put St Neots in front with his eighth goal of the campaign.   Bell then began and finished a move just before half time but shot high over the bar and the half ended with Amu sending an effort on the turn just wide of the far post after a good run by Liam Bennett.
St Neots resumed after the break with another incisive move as another Bennett assist found the head of Robbins, but his powerful header went straight into the chest of the home custodian.   Bennett then shot wide but with two substitutes boosting their attack, Barton were beginning to come more into the game.   St Neots continued to threaten on the break and Lewis Simper brought a good save from Cooper before sending a second effort wide and clever midfield interplay.    Barton had adopted a more attacking approach and Tshikuna should have done better than his effort over the bar after the visiting defence had been breached.   Clear chances for either side were limited as the respective defences dominated but it was Barton who were making the more positive forward moves as full time approached.   In a midfield flare up Simper and Thomas were both booked and there was a threating moment on the stroke of full time when St Neots conceded a free kick in a similar position from where they had conceded their goal.   However, this time Whitehall was equal to Smith's curled free kick as he pushed the ball away for a corner.   So the temporary (hopefully) suspension of the season many have come just at the wrong time for a St Neots team beginning to find a confident and effect rhythm.
The Saints Supporters' Group Man of The Match – Liam Bennett
St Neots:  Whitehall, Bennett, Battersby, Goode, Wilson-Braithwaite, Dickens, Watkins,  Simper, Robbins, Amu, Worman
Subs:  Smith (for Watkins 84 mins), Luke Chadwick (for Amu 84 mins), and Corr
Cards:  Simper (Y – 84 mins), Robbins (Y – 90+2 mins)
Goals:  Robbins – pen – (34 mins), Worman (38 mins)
Barton:  Cooper, Jibodu, Ward, Smith, Phelan, Thomas, Regis, Osobu, Bell, Tshikuna, Burnett
Subs:  Dummett (for Osobu 60 mins), Powell (for Regis 60 mins), Palmer, Andrews and Tigwell.
Cards:  Thomas (Y – 84 mins)
Goals:  Smith (22 mins)
Referee:  Joe Woolmer (Northampton)
Attendance:       221
John Walker